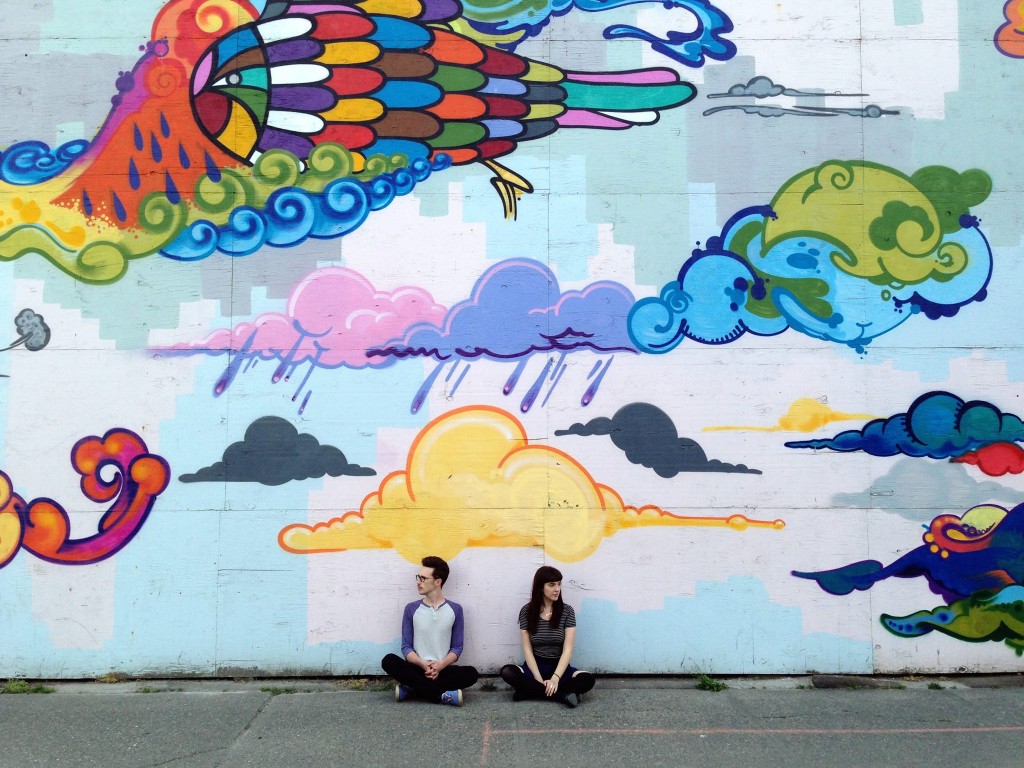 A "match made in heaven" is not just a silly cliché exclusively for fairytales, as Timothy Heller and Jared Ryan Maldonado prove. Joining together in 2012 to form the band Dresses, this duo from Portland, Oregon has the sweetest pair of vocals around. Both artists have very light and calming voices, never missing a high note making them an absolute joy. Dresses' latest EP Sun Shy dropped July 23rd, just in time to take the edge off those back to school blues and remind us how beautiful the end of summer can be.
After I got over how freakin' clever the title "Sun Shy" is, I took a listen to the track of the same name. I was not really sure what to expect but less than 2 seconds into the song, Maldonado enters with some pretty smooth vocals. The amazing thing is, because of their minimal instrumentation, his voice shines through clearly. Next came Heller's part, light and carefree, hitting the high notes easily and unrestrained, drawing comparisons to Ellie Goulding. The transition between each member's vocals is so flawless in every song, making it a soft and gentle listening experience.
Including "Sun Shy," there are 9 tracks on this lovely EP that range from quick and poppy to leisurely and calming, each of which will bring a smile to your face. These songs are a perfect addition to anyone's music library so go find your favorite Dresses song.
Start with listening to the track "Sun Shy" here:
And then head over to iTunes to check of the rest. Happy listening.