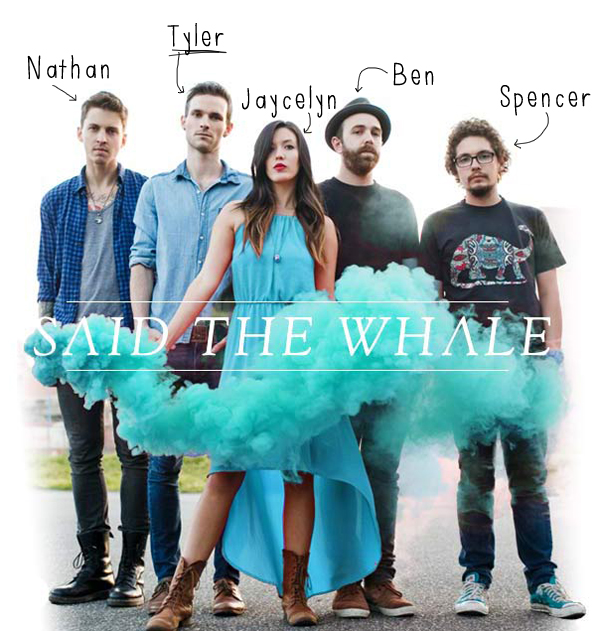 Vancouver based indie rock quintet Said The Whale is midway through a summer tour after just releasing the very well received "I love you" EP (Spotify / iTunes only $2.99!).  Luckily for us Tyler was able to take some time off from their very busy travel schedule to answer some questions for Addicted2Shows' staff writer AJ Dent.
Audio of interview below:
Listen while you read:
AJ: It looks like you guys are down around San Diego today?
Tyler: Yeah, we will be there today. We're just driving down the I-5 right now.
AJ: Awesome. Well, if we could first talk about the I Love You EP that just came out – very exciting. It sounds like in these tracks there's some struggle going on for personal growth, and it seems like you frequently reference family dynamics. What was some of the inspiration behind those songs?
Tyler: Probably family is a huge influence on me and on Ben. It's hard to say why all that stuff sort of came out at once. I really don't know what it is; there's never any real rhyme or reason why we write about what we write about. It's just whatever happens to come out when we sit down with a guitar and a piece of paper.
AJ: It sounds very organic, just naturally coming out. (more…)