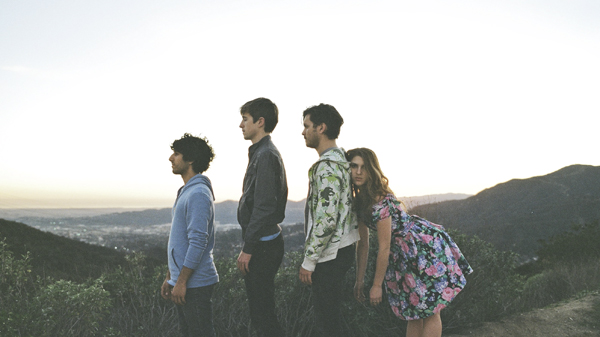 Sometimes I notice people passing by with headphones that render them completely oblivious. They are eyes closed, air drumming, pianoing or guitaring, head wobbling like a watermelon about to topple from the picnic table. I can't help but wonder how they've reached this complete lack of self awareness. But sometimes I find myself on the other end, like when holychild's "Best Friends (DADO remix)" comes on and suddenly, my leg jubilantly finds the rhythm and the next thing I know I'm air-xylophoning in public–no common feat.
If holychild's "Best Friends" was your way-too-early summer anthem, then here's a remix to get holychild right back into your "Backyard Bash" playlist. The remix is a juiced-up, put-into-a-machine-and-synthesized-out version of the already unfairly catchy original. And if you're less of a Drake guy/gal, and more into CHVRCHES and Purity Ring but still want to announce your love and exclusivity towards your friends using the glory of music, then look no further.
Look out for more experimental pop from the band that "can't be boxed in" this fall when they'll be dropping their new EP.