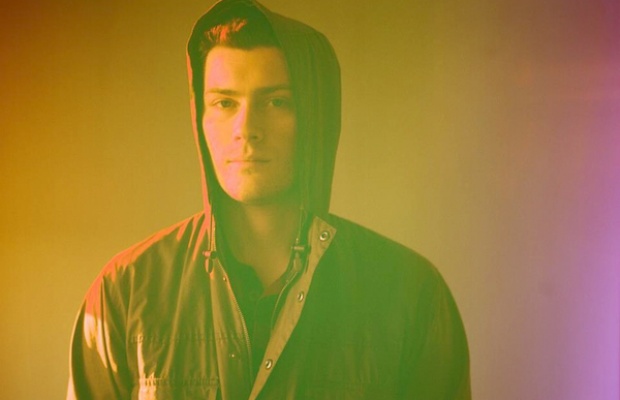 I saw RAC for the first in concert before I even knew that the acronym stood for Remix Artist Collective, and I have to say they blew my mind. I liked every song they remixed better than the original and RAC stayed on repeat in my room for weeks after. From Lana Del Ray to Chromeo, RAC could do no wrong when it came to remixing. So when I learned that lead producer André Allen Anjos was set to release a completely original EP titled Don't Talk To, I was giddy with excitement. While the EP is scheduled to release October 1st, RAC recently released the first single "Let Go," featuring vocals from both Kele Okereke (remember Bloc Party?) and rising elctro-pop star MNDR. So how is this first taste of RAC's debut venture into producing something that is entirely his own?

Scrumptious is the adjective I would use. "Let Go" is a delicious little slice of pop music done right, with spunky percussion and a summery groove that makes me want to pretend that summer is not quickly nearing it's end. The infectious hook, simple but funky bassline, and big percussion claps provide a lighthearted vibe that is perfectly accompanied by the contrasting male/female vocals. It has been years since I listened to Bloc Party, but Kele's unmistakeable accent and dramatic vocal inflections brought memories of "Banquet" flooding back, and it works remarkably well with the bouncing bassline and carefree atmosphere of the track. Pair this with an airy, melodic chorus from MNDR and what you get is an absurdly catchy tune that is almost impossible to dislike. While some might consider "Let Go" to be too "safe" of an approach for an artist like RAC who prides himself on his unique style, I find it difficult to criticize a song when all I can do is smile in childish delight every time I hear it.
RAC will be joined on his Don't Talk To EP by an impressive array of guests including, Penguin Prison ("Hollywood"), Tokyo Police Club ("Tourist"), and Katie Herzig ("We Belong"). After listening to the lead single I think this promises to be a highly successful first effort at making something original, and I can't wait to here more! Listen to "Let Go" here and then head over to iTunes and pre-order the EP, you won't regret it.