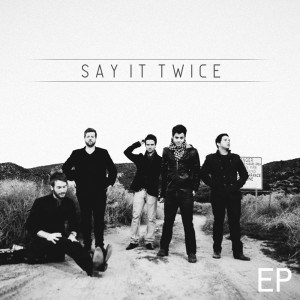 Say It Twice has had its fair share of success since the release of its Jetset Trends EP on August 2007.  It was named one of Alternative Press Magazine's top 8 unsigned bands and top selling unsigned artist on Smartpunk.com. Past tours include Warped Tour, Bamboozle, and various others with bands such as We The Kings, All Time Low, Metro Station, and plenty more.  Now Say It Twice is signed with Authentik Artists and is preparing to release its second EP on March 23, 2010, which is sure to maintain the band's abundant flow of success.
The album begins with "The Road You Know," a brilliant introduction to the fervent quality in lead singer John Schaefer's voice that establishes the earnest and lively tone encompassing the tracks that follow.  The song begins with remnants of a ballad as the quiet piano line takes backseat to emphasized vocals, however quickly escalates into an upbeat and danceable track that stresses optimism in the face of struggle.  The song transitions perfectly into "Love Learn" which contains the same fusion of pensive lyrics and upbeat sounds as piano and restrained percussion embodies the verses, contrasting with the larger than life sound of the chorus.  It serves as a clear indication of one of the band's musical influences as the electric guitar line resembles tracks from Kings of Leon.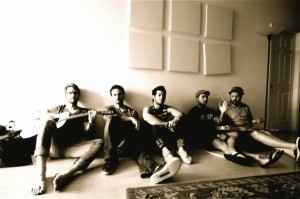 "Speed of the Drum" is another display of Shaefer's strong vocal abilities as his mesmerizing use of falsetto in the chorus embellishes its subtle harmonies.  However, the band's strong qualities lay not only in its vocals, but also in its percussion as "Getaway" introduces its drum line 40 seconds into the song, creating a heart-pounding rhythm that reinforces the song's urgent nature.  "Lies" begins with an atmospheric sound that is abruptly interrupted by high-pitched electric guitar and booming drums. It closes the album with the same subtle sound with which the song begins.
This album is a great introduction to Say It Twice for those who have not heard its first EP and guaranteed satisfaction for those who are already fans of the L.A.-based band.  While it does lack innovation, it is an incredibly cohesive listen, displaying the band's abilities both lyrically and musically as genuine vocals accompany lively guitars and percussion, showing that the band is definitely headed in a very promising direction.
Rating:





(3.5/5)