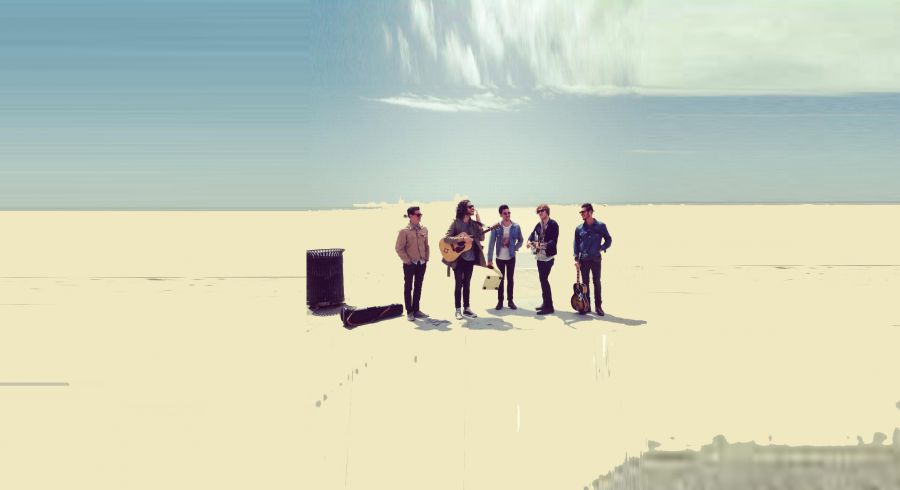 For indie pop/rock fans, Terraplane Sun is a must-have in your "My Faves" playlist. Since their formation in 2010, Terraplane Sun has played with bands such as Youngblood Hawk and Imagine Dragons—speaking volumes to their dedication, potential, and just how wickedly awesome they really are.
What makes them special is the mix between upbeat tracks and original vocals. We all know when a Grouplove song comes on, regardless of whether we have ever heard it before, because of the distinctive sound they possess. My prediction is that, like Grouplove, Terraplane Sun will soon be instantly recognizable for their edgy and original sound. Second to the vocals, I don't think I've heard a band that can so flawlessly use instruments such as the harmonica, accordion, and trombone all in the same song.
Not only are the five Venice beach boys that make up Terraplane Sun all terrific musicians, but they seem like rad people as well. In their music video for "Get Me Golden," lead vocalist Ben Rothbard flaunts war paint on his face and a mariachi style jacket, while drummer Lyle Riddle dons a red and yellow polka-dot shirt. If this combination doesn't scream cool, then I've been living life all wrong. If you haven't already seen their music video "Get Me Golden," get on it (below); you'll have no regrets.
Their newest EP, Ya Never Know, will be released July 16th and I strongly suggest everyone check it out. Every song has a different style and beat, some fast and others slow. My one and only disappointment in Terraplane Sun is that they only have one album, which is why I'll be impatiently waiting for more.