Addicted to Shows Presents:
Vanaprasta Acoustic at The Thirsty Crow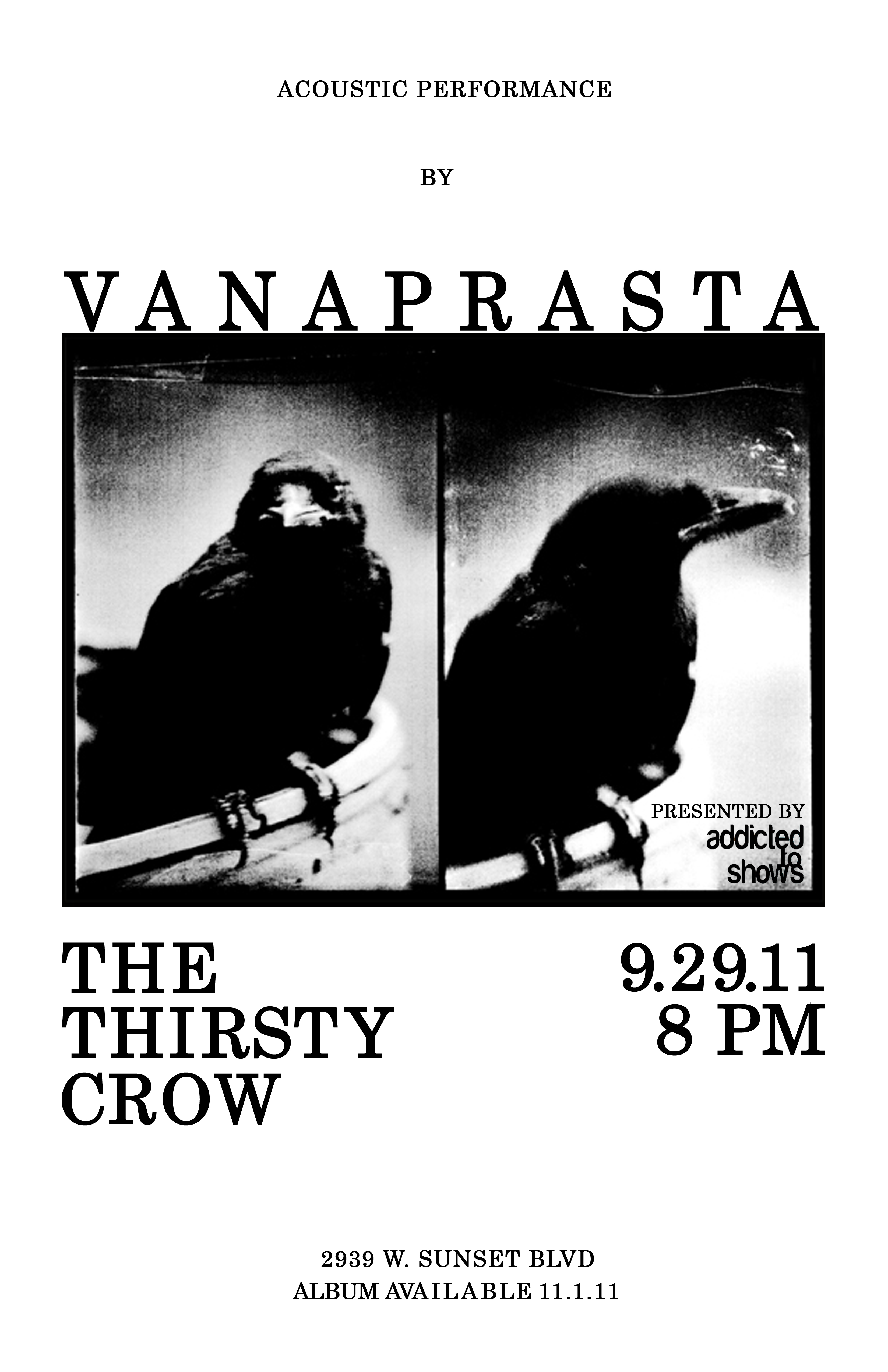 SHOW INFO:
Addicted to Shows Presents: Vanaprasta Acoustic
The Thirsty Crow
2939 West Sunset Boulevard
Los Angeles, CA 90026
(323) 661-6007
8:00 p.m. / FREE thirstycrowbar.com
$5 Jim Beam Rye drink special
Psychedelic indie rock band Vanaprasta is one of Silver Lake's most talked-about bands this year. Before I even posted about their then-new track "G -," I had seen them billed on a dozen shows and covered on a dozen blogs around town. They are completely unavoidable so it's a good thing they can rock.

Addicted to Shows is presenting Vanaprasta's show on Thursday, September 29th at The Thirsty Crow. A bar around the corner with a band from my neighborhood playing a completely acoustic set seemed like something for which I couldn't help but offer our full support.
"Nine Equals Nine" is the first track off the band's debut full-length record Healthy Geometry, which will be released on November 1, 2011. Keep your eyes peeled for more shows coming in their original form: a residency at the Satellite in November and CMJ in October.