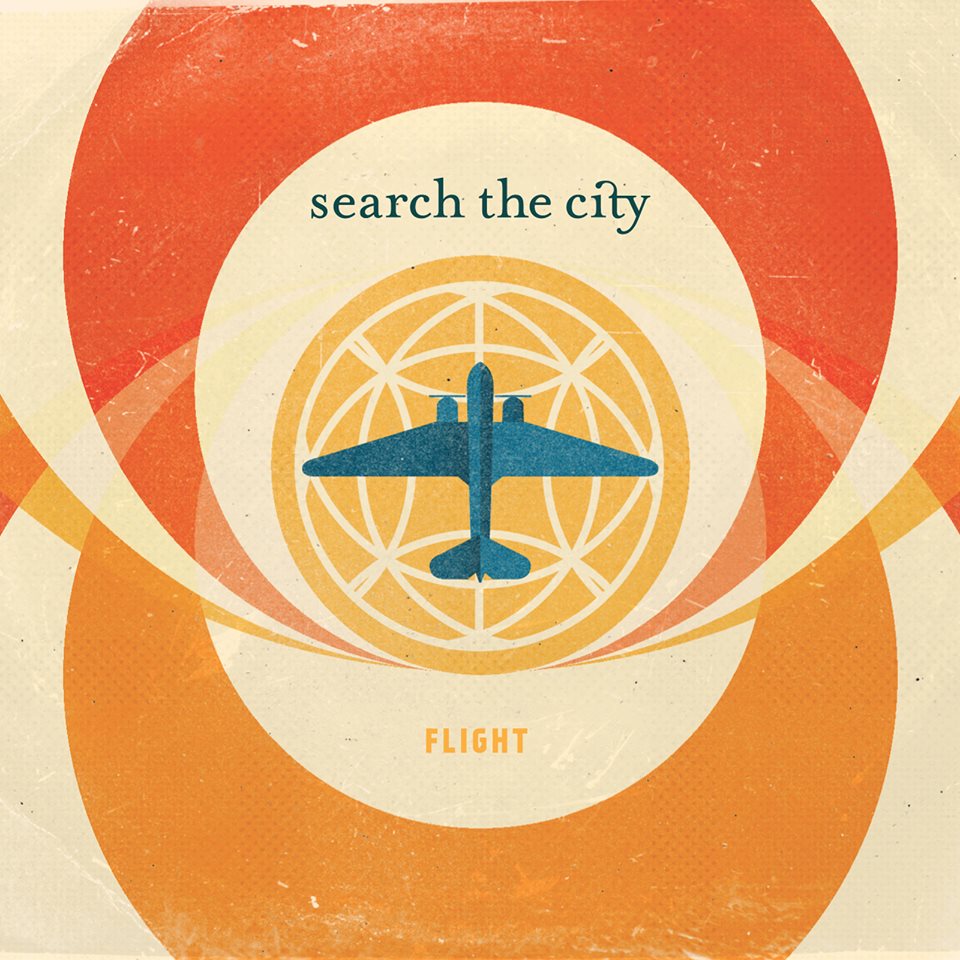 I think I should preface this review by saying that pop-punk is kind of my guilty pleasure, and Search The City has always held a special place in my heart. Their first album, A Fire So Big The Heavens Can See It (2008) was never anything groundbreaking, but its post-hardcore influences and fun vocal hooks were always catchy and satisfying to sing along with no matter what kind of mood I was in. That's why I, along with many others, was disappointed when they announced they were breaking up in 2009, expecting that the name Search The City would slowly fade away until it was buried in the depths of my iTunes library.
That is why I was facing some mixed emotions when I learned that Search The City was back together (with some lineup changes) and had recently finished a new album titled Flight, set to release on September 3, 2013. On one hand, I was thrilled at the prospect of new music by Search The City, but at the same time I feared their new sound might not live up to my expectations, especially without the stunning lead vocals by Josh Frost. When I listened to the first single off the new album, "Light The Fire" I had to force myself to go into it with an open mind, mainly because with a new singer, bassist AND drummer I felt as though it couldn't possibly sound like Search The City anymore. And it doesn't, although change is not an inherently bad thing.
I was first drawn to Search The City because of how well Frost's crystal clear vocal melodies accompanied the piercing guitar riffs and the occasional breakdown, and I feared this would be impossible to replicate. Fortunately their new singer Travis Bobier doesn't disappoint. He has adapted remarkably well to their sound, and after hearing his falsetto I actually think his range might surpass that of their previous singer. In addition, it was encouraging to hear the driving guitar riffs and heavy hitting drums still present in "Light The Fire," as this where Search The City has always shined. Despite these similarities, they are clearly not the same band they were when they released A Fire So Big The Heavens Can See It in 2008, and I think that the hardest part for them now is going to be justifying sticking with the name Search The City. I never listened to them expecting any sort of emotional depth or substance, and if you're looking for profound lyrics and technical precision, you're not going to find it with this new single either. Yet if you can get past all this and are willing to give Travis Bobier a chance, you might be pleasantly surprised and have a good time head-banging to a pop-punk band that sounds remotely like Search The City.